Proposed - Urban Soccer Park, Rooftop NYC
Want Your Own Urban Soccer Park?
Our turnkey solution is available for purchase today. Contact us to learn more about how to bring the USP experience to your neighborhood.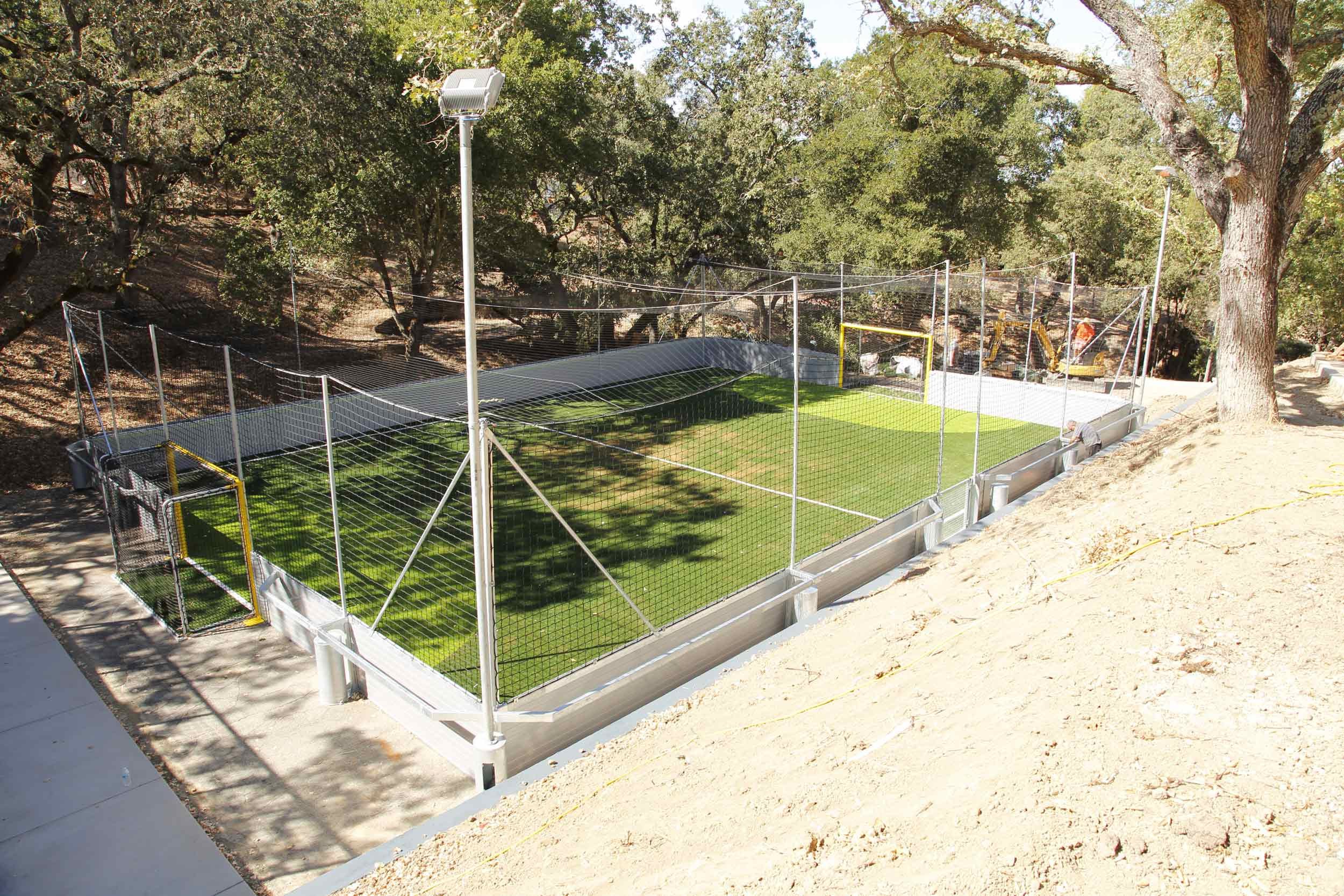 BACKYARD
DANVILLE
USP delivers the spirit of that joyful, impromptu experience to the convenience of your backyard. Who knows, you may have America's next big superstar kicking around in your own yard!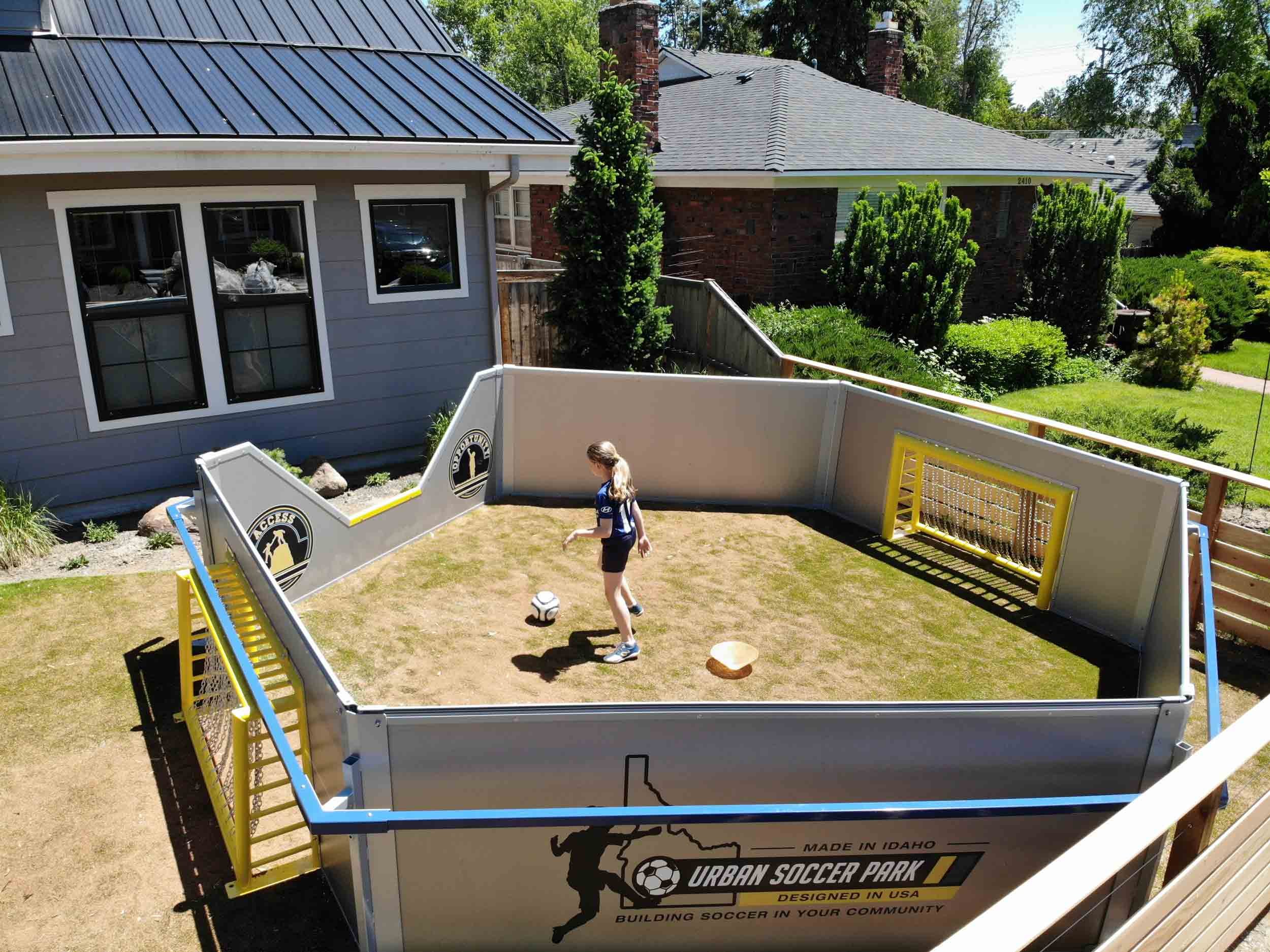 PANNA CAGE
BOISE
With USP's world-class panna cages you can unlock the power of even the smallest spaces, elevating your backyard, parking lot, or soccer field into first-rate training grounds. With optionable high walls, handrails, and netting, our 1v1 cages are the ideal format for private and solo training and a welcome addition to team practice. They also feature fully brandable walls, and make for an exciting marketing tool, guaranteed to be a highlight at any special event.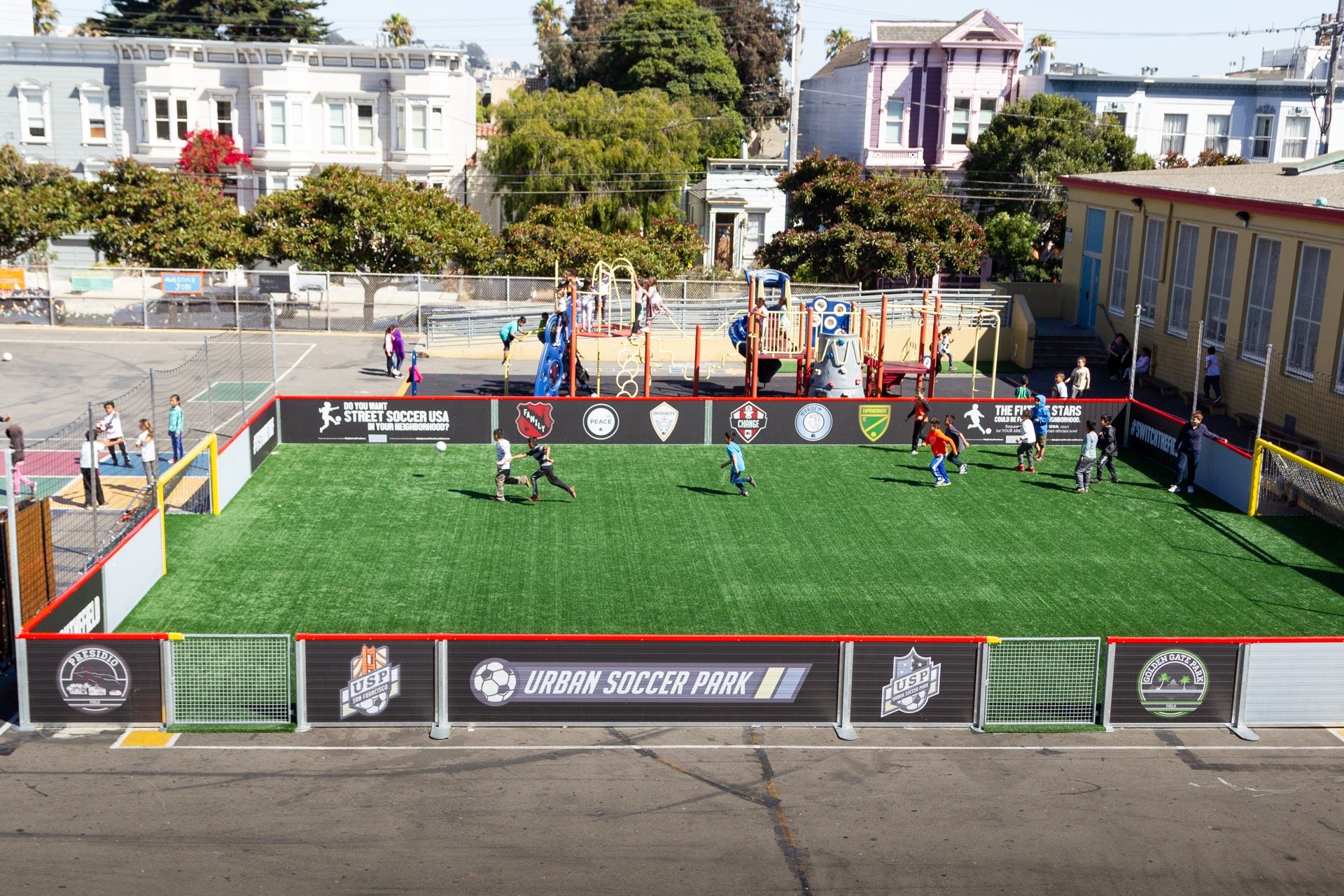 SCHOOL
SAN FRANCISCO
Imagine transforming concrete jungles into beautiful green fields. Imagine a central hub where family and friends, children and teachers, coaches and players can gather, learn, and play. That's exactly what we did for Buena Vista Horace Mann School in the SF Mission District
---
ENTREPRENEUR
NEW YORK CITY

Our modular design allows for fields in empty lots, on rooftops, inside converted buildings—enabling entrepreneurs to transform underutilized land into thriving sports centers. USP has allowed Upper 90 Soccer to drive powerful foot traffic and new revenue streams through their doors
---
SOCCER CLUB
HOUSTON
Kids of all ages, skill level, and background deserve access to quality fields; and to cultivate world-class talent, developing athletes need to be playing frequently, both in and outside of practice. Britannia Soccer Park also added a roof to ensure year round programming for their kids
---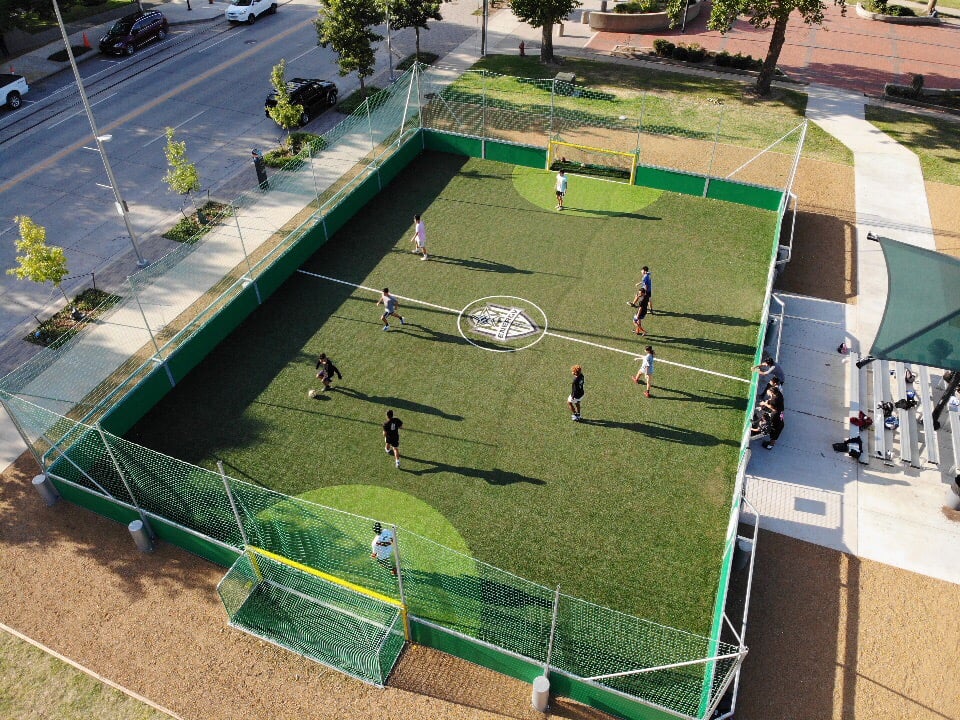 SOCIAL PROGRAM
OKLAHOMA CITY
Sustainability and efficiency are the pillars of USP, and together we want to help you foster and flaunt the beauty of your community. Energy Assist Foundation has given their city the beautiful gift of FREE play.
Your community will love Urban Soccer Park.