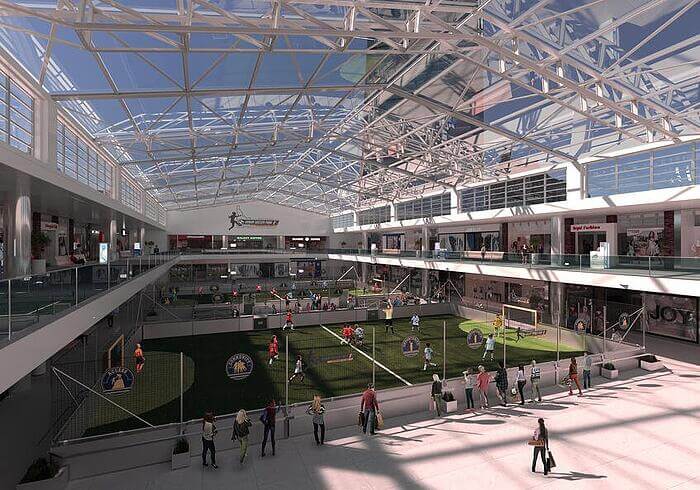 At Urban Soccer Park, we want every field to be a long-term success. And that all starts with making sure our clients understand every step of the process. We work closely with you from the start, so you can make informed decisions, and feel great about your choice at the end of the day.
Every Urban Soccer Park is customizable, but we'd like to share an example of a standard one-field layout to give you an overview of the features and process. A typical one-field Urban Soccer Park requires 6,000 square feet, which includes a 50' x 90' field and an aisle for benches and bleachers. Every USP field is entirely contained by walls and netting (including the "roof") so there's never any danger of stray balls flying out.
The fields feature a modular system, which is made of pro-tubular goals, metal tubular goal netting, and the option for either solid, brandable wall panels or triple wire mesh steel panels that increase visibility.