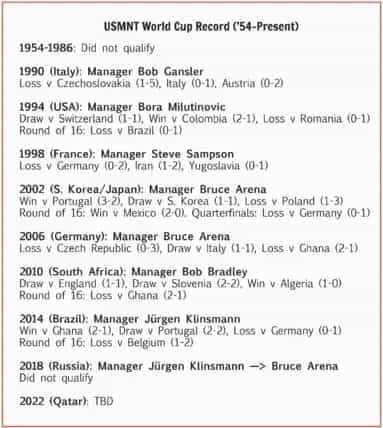 There was a time when the USMNT was on the up and up. After reaching the knock-out stage of the 2014 World Cup and losing with honor to Belgium, the U.S. was supposed to have arrived. American soccer fans were looking forward to not having to shuffle our feet and mutter apologies around our international friends. Because a nation as wealthy as ours, with our resources and a population of more than 300 million people should theoretically perform better. A lot better. Instead, U.S. Soccer flew off the rails, failing to qualify for the 2018 World Cup in spectacular fashion, and cycling through coaches as it spun out of control.
Analyzing the USMNT's track record is contentious and complicated, but a broad look at our nation and U.S. soccer suggests that we can and should be improving on all fronts. We all want to see our boys do well on the international stage, and our women to continue setting the bar high. The question before us now is: Are we on the way? Are we progressing as a soccer nation?
We spoke with experts from various parts of the industry to talk about the current state of affairs and what can be done to foster a healthier, more fruitful ecosystem.