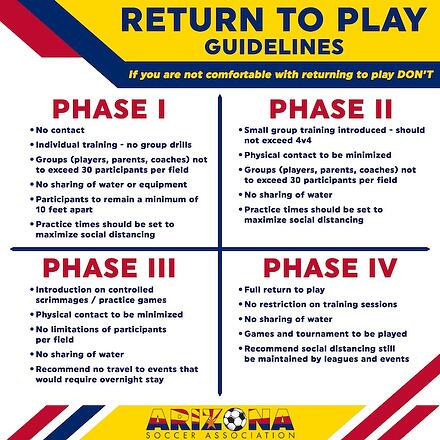 Return to Play: Timelines and What to Expect
As U.S. states enter different phases of re-opening, soccer clubs at all levels are strategizing their return to the pitch. Abroad, we've seen multiple professional leagues resume matches, and stateside, two dozen MLS teams have returned to full team training, ahead of the MLS is Back Tournament in July.
But while youth soccer clubs in Arizona, Utah, Oklahoma, and Washington are among the first to return to play, health experts continue to warn of the consequences of returning too soon. Professional soccer leagues have all had to implement extensive health and safety protocols, yet just this past week, players on both Atlanta United and Inter Miami—two teams that had resumed full team training—tested positive for Covid-19, as has an NWSL player.
While both the MLS and NWSL insist that all appropriate contact tracing and testing are being conducted, the new cases are a testament to the relentless nature of the virus, and the probability that youth soccer games, practices, and tournaments will need to make significant alterations in order to proceed.